Gold and metals have not been a popular investment choice among investors in the last decade. WHY?
There has been no time more crucial to add gold and other metals than the times we are living in now.
​
CORUM 2020 was formed to bring you the insiders' knowledge to make money in the mining sector. As the economic impact of the pandemic unfolds, investors will need more ways to diversify their investments and we hope to give you a head start on understanding how to navigate this potentially lucrative sector.

Derek has enjoyed an extraordinary career in the mining business which has already eclipsed 18 years. He is currently the Vice President of Investor Relations at BeMetals Corp.,the new player in base metals exploration and development.
​
Liliana is a millennial, originally from Lima, Peru. She has a B.A in psychology from UBC and a digital marketing background.
As Marketing and Investor Relations Manager, Liliana launched Orogen Royalties' Exploration Hub; a weekly blog that features educational articles about metals and mineral exploration.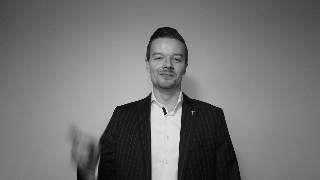 In 2019 Andrew and his wife Galina Nelson founded GNA Financial Advisors, offering capital markets advisory services (valuations, corporate development, strategy, investor relations, capital raising, and commodity market analysis) as well as contract Chief Financial Officer services.
Andrew's contributions to the resource community involve acting as an Executive Officer with the Vancouver Chapter of Young Mining Professionals, a not-for-profit, which holds networking events for young professionals in Vancouver's metals & mining industry.
​
Sean has dedicated his career to the Mineral Exploration & Mining industry. He has over 13 years of capital markets experience with focus on corporate development, strategy, finance, communications and investor & media relations.
He has been an avid volunteer with the Association for Mineral Exploration (AME) and with the Centre of Training Excellence in Mining (CTEM), all the while hosting networking events such as Mining 4 Beer and the Groundup Networking Reception.
"We used to say the future needs mining. Fast-forward, it's the present. If it's not grown it's mined. Be present."
​
Galina Nelson, CPA, grew up in Russia which is a major producer of gold, diamonds, and other commodities. With family members involved in the mining industry she was indirectly exposed to the business and grew an interest for it while in Vancouver. Galina as well is passionate about environmental issues, and would love to show millennials that responsible mining can in fact improve the quality of life for most people. Her professional career has been focused on financial reporting and accounting primarily working with junior mining companies headquartered in downtown Vancouver. She articled with Smythe LLP and currently acts as the controller for First Mining Gold Corp.
My Loud Speaker Marketing is an international award-winning full-service marketing agency based out of Vancouver. My Loud Speaker has grown from a 2-person basement office to a team of over 10 members with notable clients including CBC Television, University of British Columbia, Barrick Gold, Concert Properties, Vancouver Foundation, Simon Fraser University, and more. Matthew Tsang, co-founder, was initially drawn to the CORUM2020 because of the interesting juxtaposition between the necessity of mining in the world's future, and the often negative perceptions against it. He sees the misunderstood industry as a challenge and an opportunity to educate people for the better, and CORUM2020 to be an innovative first step in the right direction.

We worked with My Loud Speaker on the branding and design assets for this event, and their creative team came up with the name itself.
​
Patrick specializes in mining law and advises a wide range of clients in the mining industry. He has significant experience with joint venture, option, mineral property acquisition, royalty and streaming agreements as well as assisting clients with mineral tenure issues.
Patrick works at Osler, a leading business law firm practicing internationally from offices across Canada and in New York.
Osler is a supporter of the powerful role of metals in our economy and is a proud sponsor of CORUM2020.